KAUAI VETERANS EXPRESS. CO., LTD.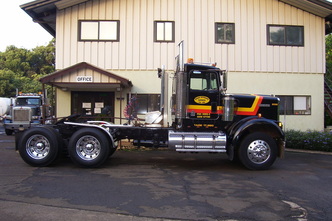 Mailing Adress:
Kauai Veterans Express, Co., Ltd.
P.O. Box 3329
Lihue, Hawaii 96766
Phone: (808) 245.3553
Fax: (808) 245.5807

PUC # 3002-C

Hours of Operation: M-F 7:00 am - 4:30 pm
"Call for a FREE quote. We offer the best prices on the island."



General Inquires:

President Stanley Morinaka, Sr.
kvet@hawaiiantel.net
Operational Manager Haku Rivera
Office Manager Susan Taniguchi
susant@hawaiiantel.net
Accounting Manager Kristi Myers
---